EVENT: CPI STREET2STRIP
01 September 2012| Photos: RaceMasteR J & Chevan Davids | Words: RaceMasteR J | Location: Killarney Race Track, Cape Town.
< back



If you're wondering, CPI in this case does not mean "consumer price index". Instead they are a national tuning company that's becoming rather well known amongst petrol heads due to their customer cars getting awesome power gains and running very impressive time's on the strip with minimal inputs. They specialize in serial port programming for most modern cars and are aimed at the guy who wants more power without losing his mojo.



CPI recently hosted Street2Strip in conjunction with Sarafina Consultants at Killarney Race Track in Cape Town. With the Muslim month of Ramadaan coming to an end this event was the first race meeting after a long break. The guys were more than eager to rip up the quarter mile tar. Unfortunately the original date which was the 25th of August got rained out. It was then decided to move it to the 1st of September and what an awesome day it turned out to be. With MSA drags happening from the morning, CPI Street2Strip started after that around 6PM which ran till just after 10PM. Four hours of racing with the queues going around turn 5, Killarney was almost running at maximum capacity… for drags.



Myself and Raceweb newcomer Chevan got some snaps of what went down. Once again I cannot guarantee we got everyone, but I'm sure there's a good chance we got most of you who entered. Check out the gallery below for the rest of the pics. Well done to CPI and Sarafina Consultants as well as all their sponsors and partners for hosting a great event.



Fellow karting racer Zaheer Phillips smoking his VR6 on the warm up... Legendary sounds!

The CPI tuned GTR ran all by himself... nobody wanted to take him on...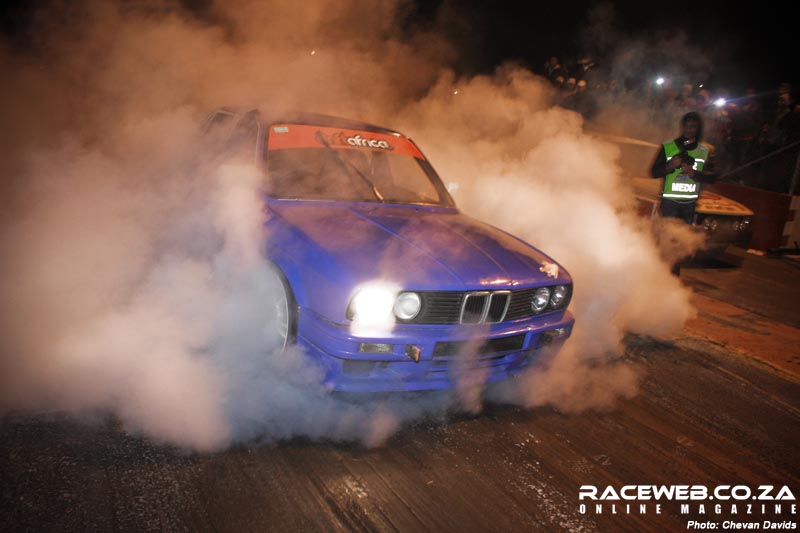 Tapie won the burnout competition in his 1J powered E30. A 5th gear burnout is pretty damn impressive!

This R33 got the golden boot to MSA drags as he broke out. He is doing his "going home" run here.

This S2000 was kicking ass for most of the event...



As usual you always find some beauties parked in between all the hustle and bustle...



Faizal Reynolds took part in his newly aqquired M-Coupe. Watch this space.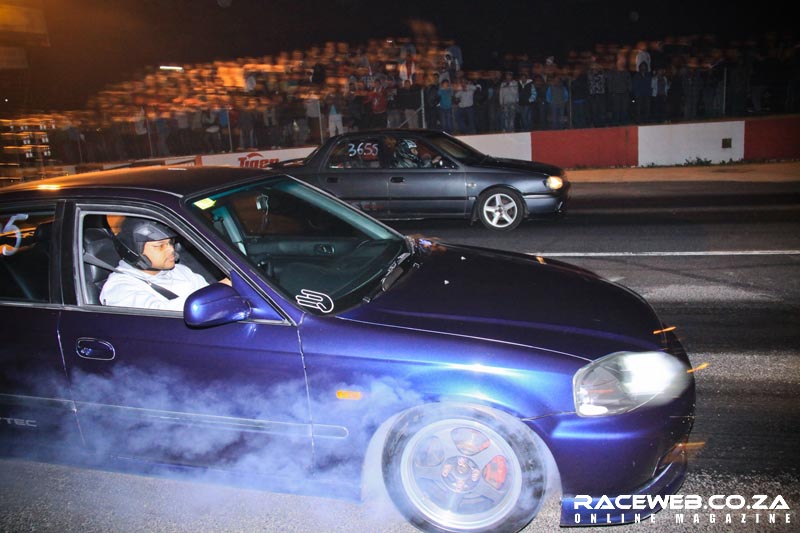 I think VTEC must of kicked in here... Yo!

Check out the rest of the gallery below...
RaceMasteR J